Slider001
The future of parking is here.
And it looks really good.
Slider002
No more fumbling with paper tickets!
70% faster traffic flow than systems using parking tickets.
Slide
What is ticketless parking system?
The traditional method to manage parking facilities with a barrier system is to use tickets. When entering the car park, a ticket is taken at the car park entry machine and then paid at the pay station before the departure.
We offer innovative car parking management systems that enable ticketless parking in a simple, secure and cost-optimized way for both parking operators and customers.
The ticketless parking system is an innovative parking management solution that works without physical paper tickets. Instead, it uses vehicle License Plate Number for access control and payment calculation.
Because of this, ticketless parking system reduces the need for hardware equipment. This way, it also reduces operational costs, solves the problem of lost tickets, and other hardware related issues like, tickets getting stuck, coins / notes getting trapped in the mechanism, and receipt paper running out or getting jammed between the rollers.
All of the technology advances have dramatic impact on customer experience, while using your parking facility.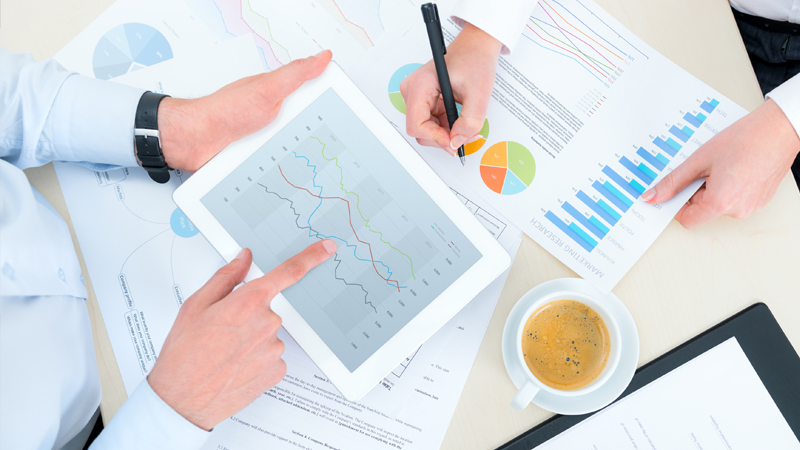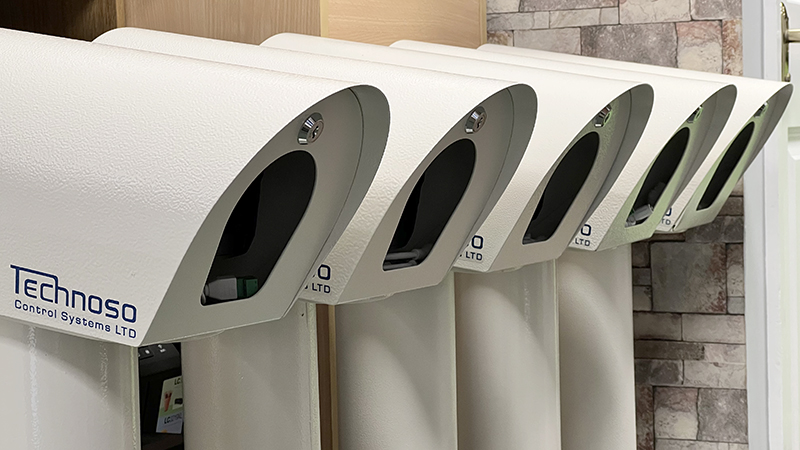 ANPR System Benefits
Seamless parking experience for your customers.
We install ANPR camera at the entry and exit points of your parking facilities.
Cameras capture the License Plate Number of entering and exiting vehicles.
Car park entry barrier opens automatically, once License Plate number is captured.
No Lost Ticket issues, customers pay by using their Vehicle License Plate number.
In-lane digital payments (Credit/Debit cards, Apple Pay, Google Pay, eWallet, Mobility Apps) etc.
Benefits for car park operators
Less cost and more revenue. Ticketless parking systems reduce the need for hardware such as ticket dispenser, ticket printers, as well as reduce the equipment maintenance requirements. This allows parking operators to save money on operational and investment costs. In addition, the solution eliminates the cost of paper tickets, replacing them with fully automated License Plate recognition system.
Combined with SPT Control Room Services, your parking facility can virtually operate with no staff on the ground. Our dedicated team of Customer Service agents can look after all your customer queries via Integrated remote management systems and cloud based car park management software.
Our parking systems is built with future in mind, and can be integrated with any 3rd party software? As an example, Hotels can integrate parking with their room booking systems allowing their guests to pre-book the parking space in advance, through the room booking engine. Running a coffee shop or restaurant? Take care of your customers parking by simply processing e-validation etc.
Slide
The one-stop shop you've been waiting for
Let's face it, managing a car park can be a pain. From inefficient ticketing and payment systems to poor traffic flow to slow and outdated exits – the list goes on. SPT is here to change that. Our full-service solutions take the car park management from blah to ahhh.


The Car Park Entrance
Our hands-free license plate detection technology instantly registers your car, and our color-coded LED lighting system leads you through the barrier in seconds.
No more fumbling with paper tickets! Fast, contactless entry

70% faster traffic flow than systems using parking tickets

Ultra-futuristic design, bright LCD touchscreen display

No requirement to refill the tickets, no ticket jamms

No more lost ticket issues leading to lost revenue

The Pay Station
New solutions are not just safer but also more convenient, faster, and enjoyable for the user.
Flexible configuration options to meet your requirements and budget

New coin, note handling technology for smooth operation

Accept discount coupons / QR codes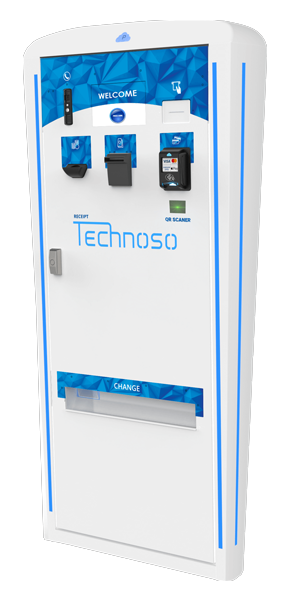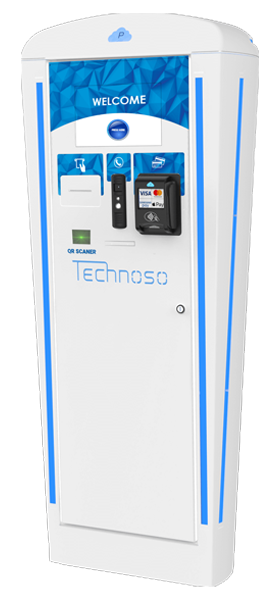 The Car Park Exit
Exit bottlenecks are a manager's worst nightmare. Our technology gets cars paid and on their way faster.
Many methods of user friendly payment with EMV compliance

Instant license-plate detection

No fumbling around for tickets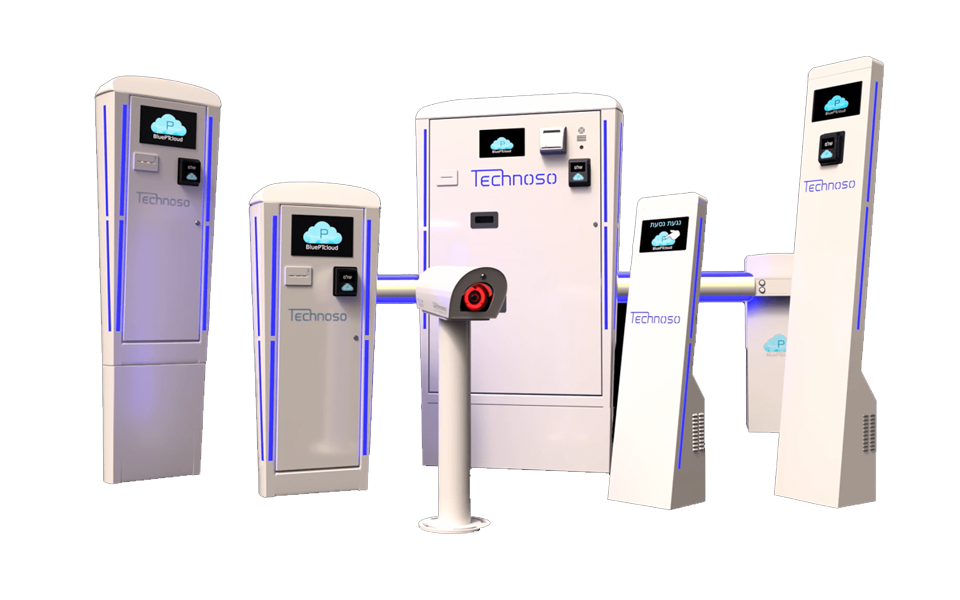 Increase monthly revenues. We're approximately 30% less expensive and 70% more efficient.
Our license plate recognition software (and no tickets) makes it easy for customers to simply drive up to the barrier, tap their credit card, and go – all within seconds!
Our ultra-futuristic system is 100% cloud-based, requires virtually no wiring, and will make you look awesome. Set it and forget it.
Slide
Technoso Control Systems is a global leader in Ticket-less parking technology with a proven record of approximately 100 operational ticket-less car parks.
The company has created one of the only (if not the only) wireless parking access system in the world.
The full system requires only an electricity point with no need for communication lines, dedicated servers/computers, and local control rooms.
Using these technologies, we are able to provide customers with a great user experience, low initial costs, and low maintenance costs.

Manage your car park from wherever, whenever
Measure and monitor your car park traffic with real-time images, access reports, statistics, and financial data, control all barriers and gates, track up-to-the-minute space availability, add/remove users, and more.
100% cloud-based - access your info anywhere, anytime
Stop juggling multiple providers, we are a one-stop-shop
Open API for easy integration with existing systems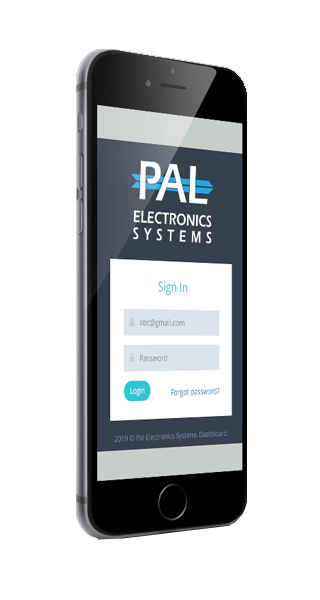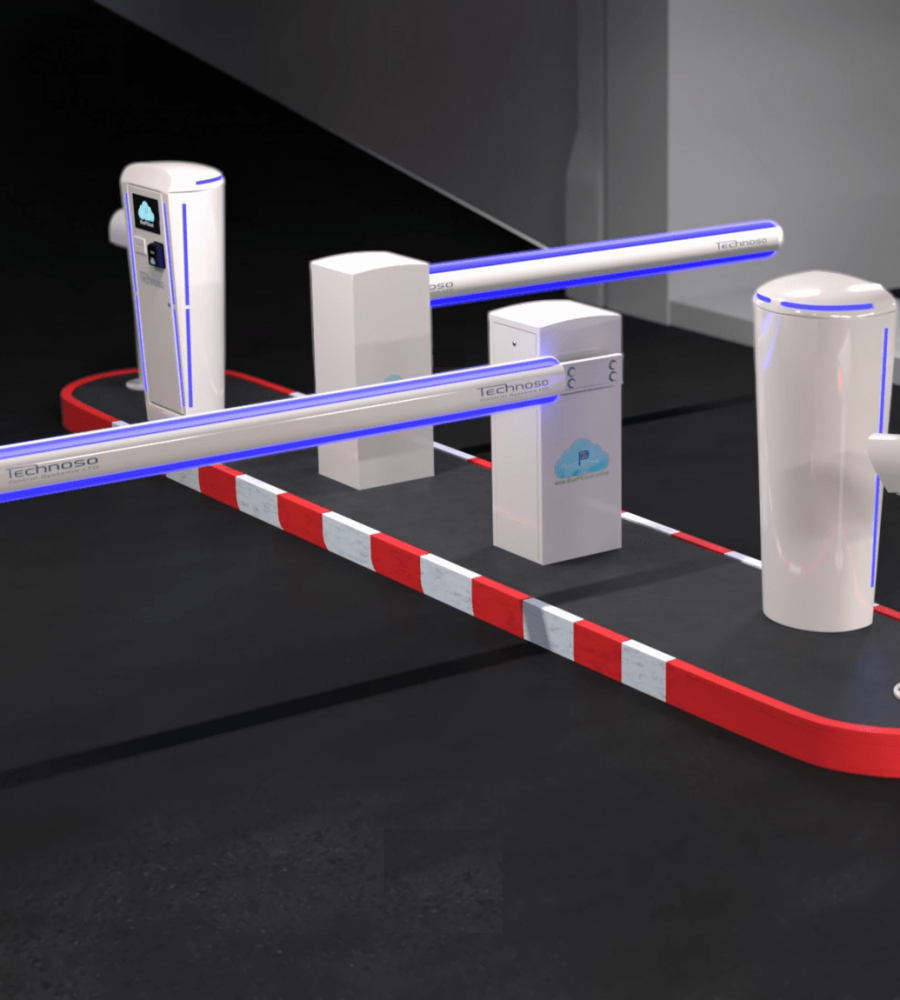 Entrance and Exit Terminals of the future
As part of the BluePT line of parking management systems, we offer both Ticketless and Ticket-recycle terminal options for both the entrance and exit lanes. All our terminals run on the BluePt cloud operating system which makes it possible to simply push the software configuration over-the-air and to fully control remotely.