Software Page
PARKING MANAGEMENT SOFTWARE
An easy-to-use management platform that is powerful and futureproof. The platform is built for operating car parks of all shapes and sizes.
Slide
The BluePTCloud system is not just another parking control system. The system is unique in that it is entirely in the cloud which gives it multiple advantages. It also makes it possible to manage a car parks from anywhere in the world with an internet connection.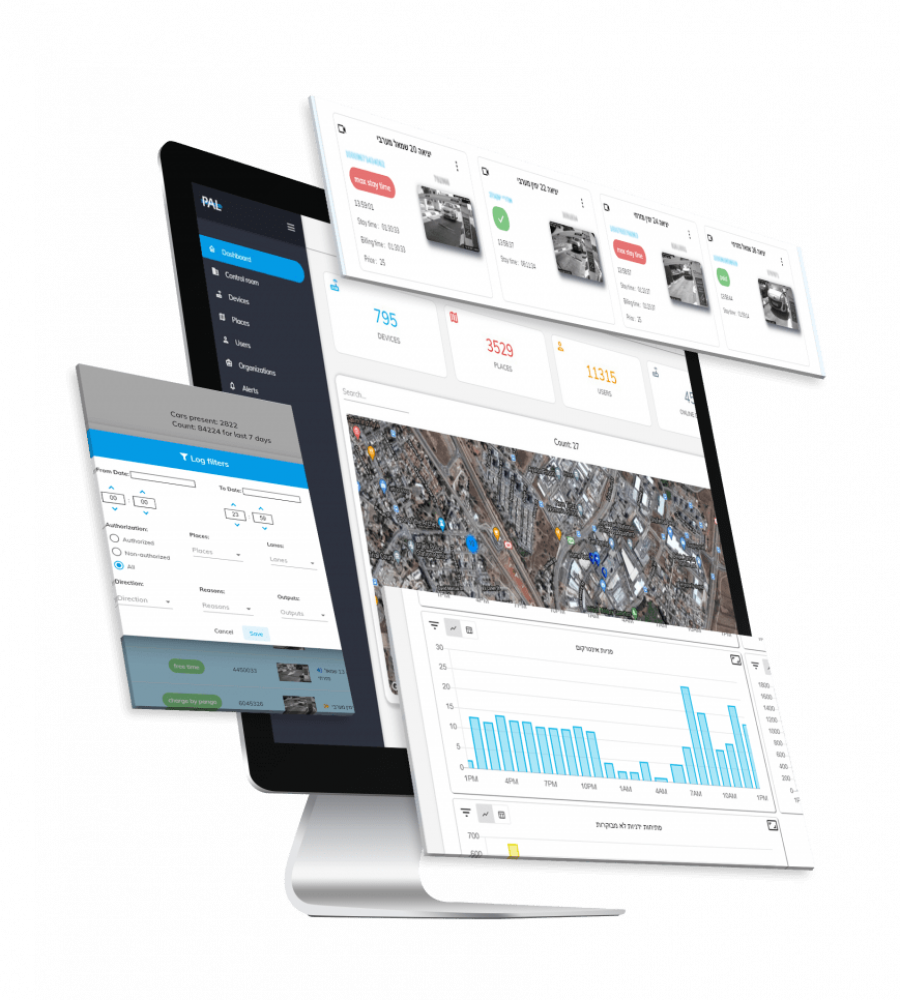 Slide
Our cloud-based management software has a dedicated control-room page with a live view of every vehicle entering/exiting your car parks as well as transactions at the Pay on Foot kiosks. Every single event has its own set of actions you can take without having to leave the control-room page.
Customization & Dynamic pricing
The BluePT software was created to fit your specific parking needs. That means that it's extremely customizable. You can give unique prices to different sections, floors, or even parking spaces in your car park. You can even have those prices change based on time or date. All the customizations can be easily built before we start with any physical installations.
With a management system that lives in the cloud, you can rest assured that your software is always up-to-date. When your parking lot needs a new integration or capability we'll do that all online and your system can continue running as usual with no interruptions.
Whether you are a parking manager who needs to quickly open the barrier or a building resident opening the gate for your friend, it's all a click away with the App. Through the PalGate App, you can view in real-time who is at the gate and open it for them. All the actions taken are recorded in the log for future reference.
Slide
Business Intelligence (BI) for Car Parks
BI allows you to make car park operational decisions based on real data. Powerful technology that works for you.
When a vehicle enters a car park it creates data. That data includes details such as the picture of a license plate captured by the LPR cameras, time of entrance, entrance lane used, payment amount, payment type, duration of vehicle stay, and more. This data, if stored within an advanced Big data database and organized and displayed correctly can provide a car park operator with vital actionable information that will bring in more revenue and an improved parking experience.
In the past, if a car park operator wished to make data-driven decisions, they would need to collect all the information manually from separate systems – which would take a long time. After the data is collected, even more time would need to be spent on making sense of it all. As we all know – data, on its own, is worthless.
This is where BluePT Business Intelligence comes into play. The BI tools that work in cloud storage are those tools that are designed for processing big data – gather, store, and analyze data to create actionable insights for parking operators. The data gathered and analyzed can be used for research on the past metrics, to view real-time performance, and to make data-driven decisions for the future.