Slide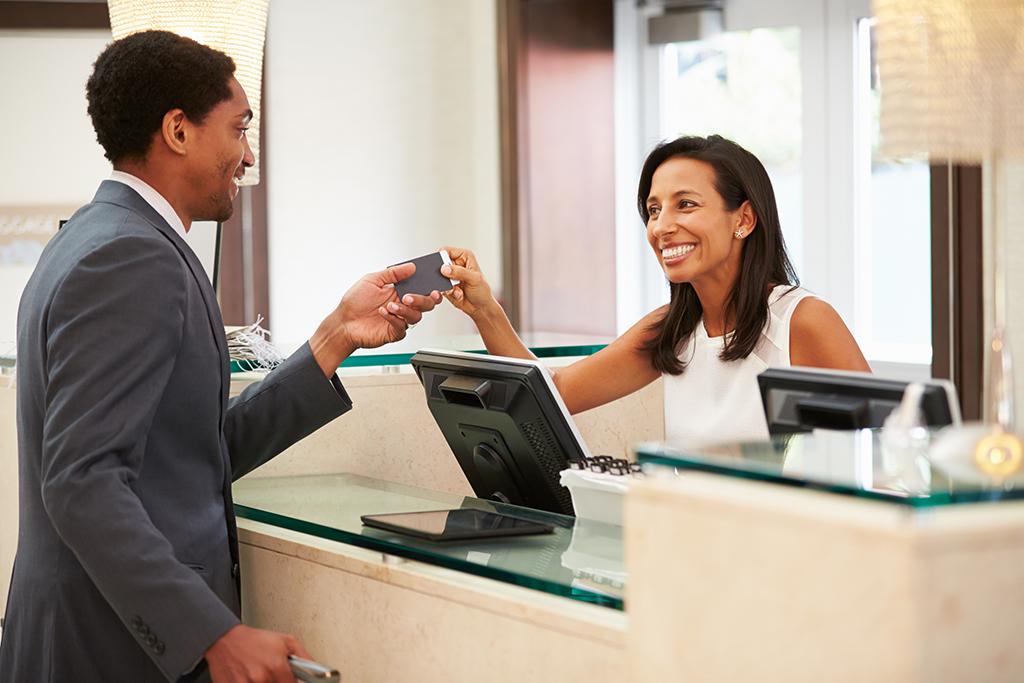 When people think of a hotel stay they think comfort, stress-free experience, and relaxing. Just as every part of the hotel's design and the guest's experience is calculated for maximum comfort, it is important for the parking to be intuitive and easy to navigate. As a hotel manager, the last thing you want on your hands is frustrated guests. Most hotel guests arrive with cars and often it is after a tiring flight, the last thing they want is a complicated parking experience. As opposed to other types of car parks where drivers go in and out once, hotel guests will drive in and out of the car park many times a day.
To properly manage a hotel car park with the lowest expenses, we offer a few unique solutions. For the parking management equipment, we offer a TicketLess or Ticket Recycle system. Both systems work with license plate recognition cameras and are fully cloud operated. The system is beautifully designed and is wireless which makes installation and even moving the system much more efficient and cost-effective than any other car park management system.
With our open API, the management software can work together with the hotel's management software for a truly unique VIP experience. When guest books the hotel stay, they can add parking to their booking as an optional item. The guest's vehicle license plate number is saved in the system and will automatically allow access to the guest's vehicle. Guests will not need to find coins to pay, use parking tickets, hotel key cards, or call the front desk. They simply drive in and out as many times as they wish and after checking out from their hotel room their license plate number will immediately be removed from the list and access blocked to the parking facility. Any parking fees are settled together with the hotel room booking fee.
Slide
Installation & cost-effectiveness
Our systems are wireless which for the customer means huge savings. Asides for providing an electricity point, (which can be done using solar energy) there is no need for expensive construction to install communication cables to the server rooms. To lower the expenses even more, we got rid of printed tickets. Our Ticket Recycle system uses PVC cards that can be used hundreds of times and are recyclable. Or, you can go with a fully TicketLess system to save even more.
Design & green environment
Our parking equipment is designed in a minimalistic and futuristic design. The barriers, terminals, and POF machines all have built-in LED lights that change colors unanimously based on actions being performed. The car park entrance, as the first and last place your guests will see – will make you proud. To accommodate every type of guest and allow you to get serious about protecting the environment, we have teamed up with EV charger supplier company to provide Electric Vehicle charging that works together with the parking system.
Slide
UNIQUE HOTEL CAR PARKING MANAGEMENT
Our open API allows for integrating the parking management system with the hotel's management system. For the hotel, this means they won't need to use a separate system for giving the guest access. During check-in, the receptionists simply add the license plate number to the profile and the guest will immediately have access until they checkout. Upon checking out, the management software calculates the fee owed and the guest's credit card can be charged.
Slide
Ready to upgrade your car park?
Send us your details and we'll get in touch!